As promised in our previous post: welcome to ADVICE POINTS. In this post you can read our professional advice about how to prepare for your practice, what can make it easier and more effective. Without further ado…
#1 RESEARCH
Google is your friend. You should try to know as much as possible about music you're performing. You'll be surprised how many PhD-level research papers about percussion music are available for free on the Internet. Make sure you know a little something about the composer, the era when this piece was written, why the piece was written, maybe it was dedicated to someone? 9 out of 10 this will make an interpretation more stylistically appropriate and easier to establish!
#2 MAKE AN ANALYSIS 
Don't be scared, it's not necessary to do the harmonic analysis for each chord (unless it's Bach – then do it. Out of respect to his giant brain)
Start searching for common phrases and ideas.
Psychologically speaking, it will make you feel calmer, when you realize how many things are repeated, especially if the sheet music has many pages!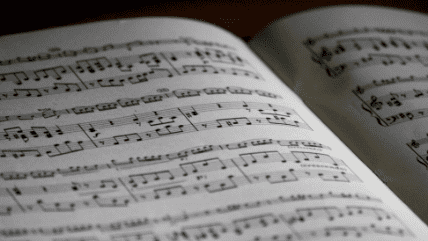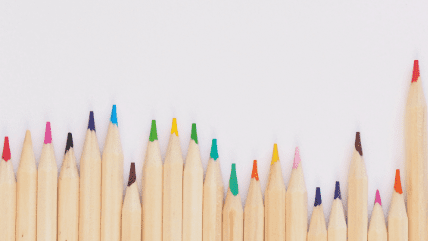 #3 USE COLOURS
If you forget about dynamics, tempo, or articulation – use coloured pencils to make sure that you don't miss out on any of the composer's indications. 
Your score will start to look like a rainbow but with time you might need it less and less. It's a good start and trust us, it works! And anyway – who doesn't love a rainbow?
 #4 SING/CONDUCT/CLAP/USE METRONOME
Have you ever heard of this method of preparing the piece? Put your sheet music in front of your eyes and get familiar with the rhythmical side of your piece. Prepare yourself for different time signatures, crazy polyrhythms or whatever devil is in your scores! At the end you won't secretly cry in front of your instrument with hurting back, trying to figure out for an hour how to play tuplets. Winner!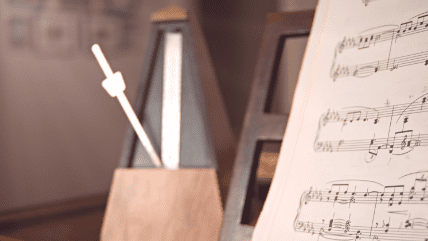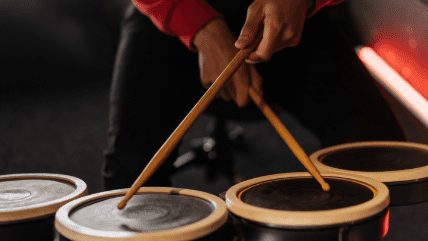 #5 STICKING 
You can do it in the practice room. Indication of a right sticking in the scores is such a time-saver!
Do not trust your memory, how many times have you played the same phrase with different sticking? 
Just remember that sticking goes in the function of the SOUND and TEMPO!
#6 SLEEP WITH THE SCORE 
Not literally of course. 
But it really helps to remember the piece. Before you go to bed sing the piece in your head. Open the music and read it like it's a book. 
And who knows? Maybe the musical fairy will visit you in your dream? 😉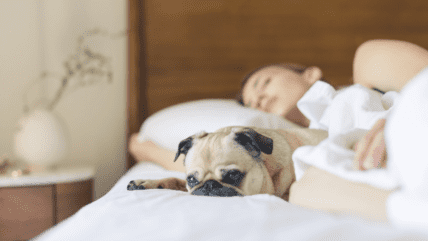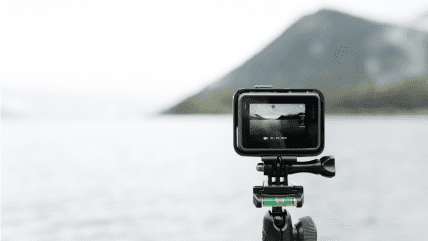 #7 RECORD YOURSELF 
You will be amazed how many things you will notice from your own recordings. 
Maybe you're rushing the tempo in that particularly hard passage? 
Maybe your arms are really tense even though you don't feel it? Watch your recordings and make notes in the score.
#8 WARM-UP AND WARM-DOWN 
We all know about warming-up before you play but don't forget to warm-down after you finish a long practice session. 
Play something from your warm-up, relax your muscles, stretch your back and arms. You will thank us in the future!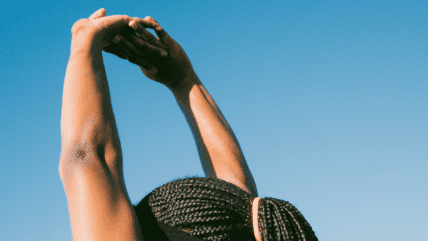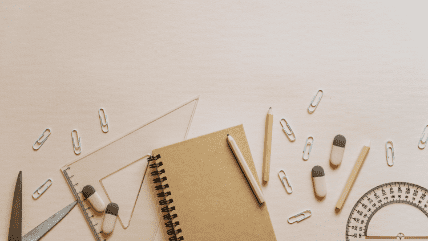 #9 ALWAYS HAVE A PENCIL AND A RUBBER 
No explanation needed! 
For the rehearsal, your practice or lesson.
Note, 
note, 
note!
We hope that our Advice Points helped you to better understand the importance of good practice. 
See you with our next post – BOOKS YOU SHOULD READ!